Elizabeth Warren is driving the new U.S. Postal Service postal bank, and it's
an idea whose time has come
:
Many Americans say they would support the U.S. Postal Service expanding into basic banking and financial services and would sometimes use those services if they were available, according to a new HuffPost/YouGov poll.
Expanding post office services to include banking was recently explored in a report by the Postal Service inspector general, and is backed by Sen. Elizabeth Warren (D.-Mass.) as a way to bring affordable basic banking services to low-income neighborhoods. Those neighborhoods are often ignored by banks and served only by check cashers and payday lenders that charge high fees.
Okay, that's something we should all support, loudly.
Also, I have an intellectual, policy-driven crush on Elizabeth Warren.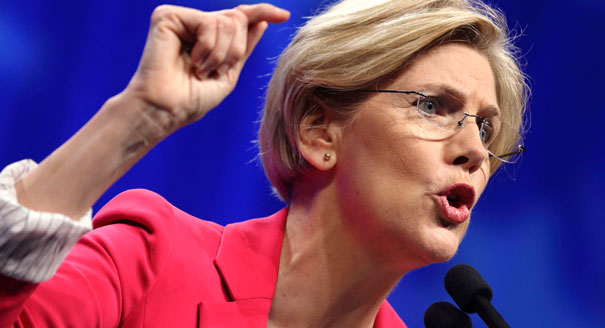 Rocking the intellectual, policy-driven world.
So does Krystal Ball, to the detriment of Hillary Clinton:
Sorry, Krystal, I'm for Hillary because winning. As for Warren, so want her for a cabinet position under Hillary and groomed for 2024!