Boise State University: backpacking heat?
In the solution-in-search-of-a-problem department, the Republican-controlled Idaho Legislature is poised to allow concealed guns on campus at colleges throughout the state.
Protests have been mounted
, and one college professor wrote an op-ed in the New York Times
seeking clarification
as to when he should shoot students. This is one crazy proposed law, one would think, so of course it's already passed the Idaho Senate, 25-10.
Texas passed laws last year allowing concealed carry of guns on campus. In fact, they passed several laws, but Governor Rick Perry isn't crazy; he didn't sign
all
the laws. He vetoed the one that provides for teachers to be trained to carry and use guns in cases of emergencies. Requiring training, that's crazy! Perry did sign the bill that allows campus gun marshals similar to air marshals.
Also, the Texas law only allows the guns to be stored in your car. You can't concealed-carry the gun into class. This, naturally, makes complete sense.
Polls found students overwhelmingly against the new Texas law. Gee, that's weird.
Thank heavens it's just Texas. Wait. Twenty-three states permit guns on campuses. Go Idaho! Twenty-four!
Upon further review, the laws are all over the map, so to speak, meaning they vary quite a bit from state to state. Read
this piece
to get whatever amounts to a clear view about laws concerning guns on campus.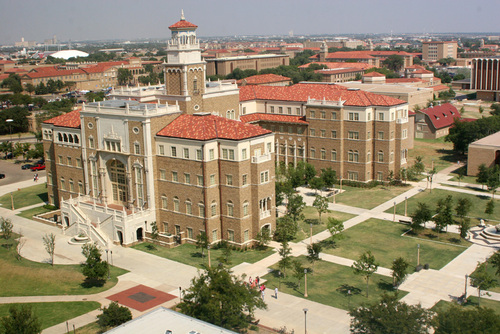 Texas Tech: Handguns are allowed on the premises of Texas Tech in parking
lots, in front of buildings, in grassy areas, and in streets. However, guns are not
allowed in Texas Tech's buildings or classrooms. The Texas Tech Chapter of
Concealed Carry on Campus is all in for concealed carry everywhere on campus.
(Source, Texas Tech College of Media and Communication)