GOP Speaker of the House John Boehner decides he can't win without a "clean" bill to raise the debt limit (it's gone so well the last two times!), so he announces a vote for Tuesday night without conditions. He knows he'll need Democratic votes to pass it, so he'll bring a clean bill to the floor for a vote.
The immediate reaction from the Tea Party is to call for him to be ousted. Wow.
Read
TPM's report
:
I'd say RIP John Boehner, but that's not a given. Ed Gilgore will say RIP Republican Party. Well, The powerful outside group's call came in an email to supporters on Tuesday, shortly after House Republicans announced that they would give up on previous demands for a debt ceiling extension and instead support a clean hike.
maybe not quite, but almost
.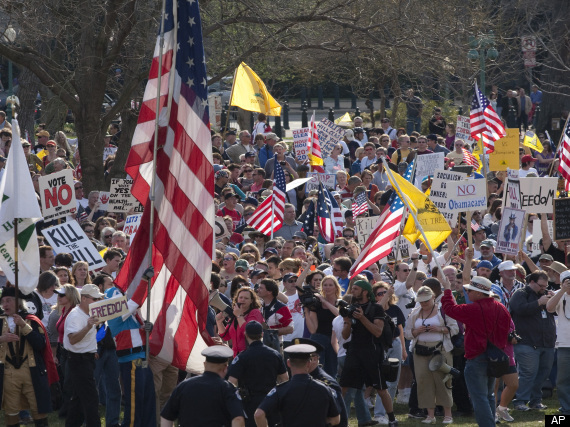 Tea Party: Off with those Republican heads!! Wait...