I count on Paul Krugman's wit and wisdom to let me know why and when to chill.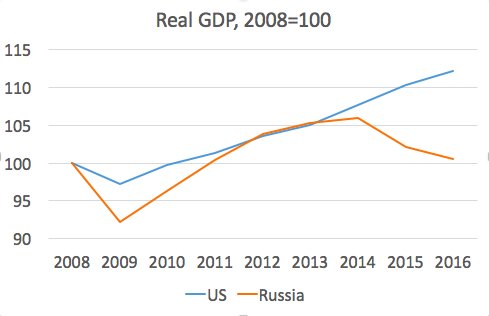 Putin and Russia decided we're so weak that he could run roughshod over us to invade Ukraine and annex the Crimea. And Trump knows it!
Weak Barack Obama got his friends together and slammed sanctions on Russia.
Who's winning this? Helpful tip for answering: We didn't fire a shot.