Here's where Bernie Sanders comes in.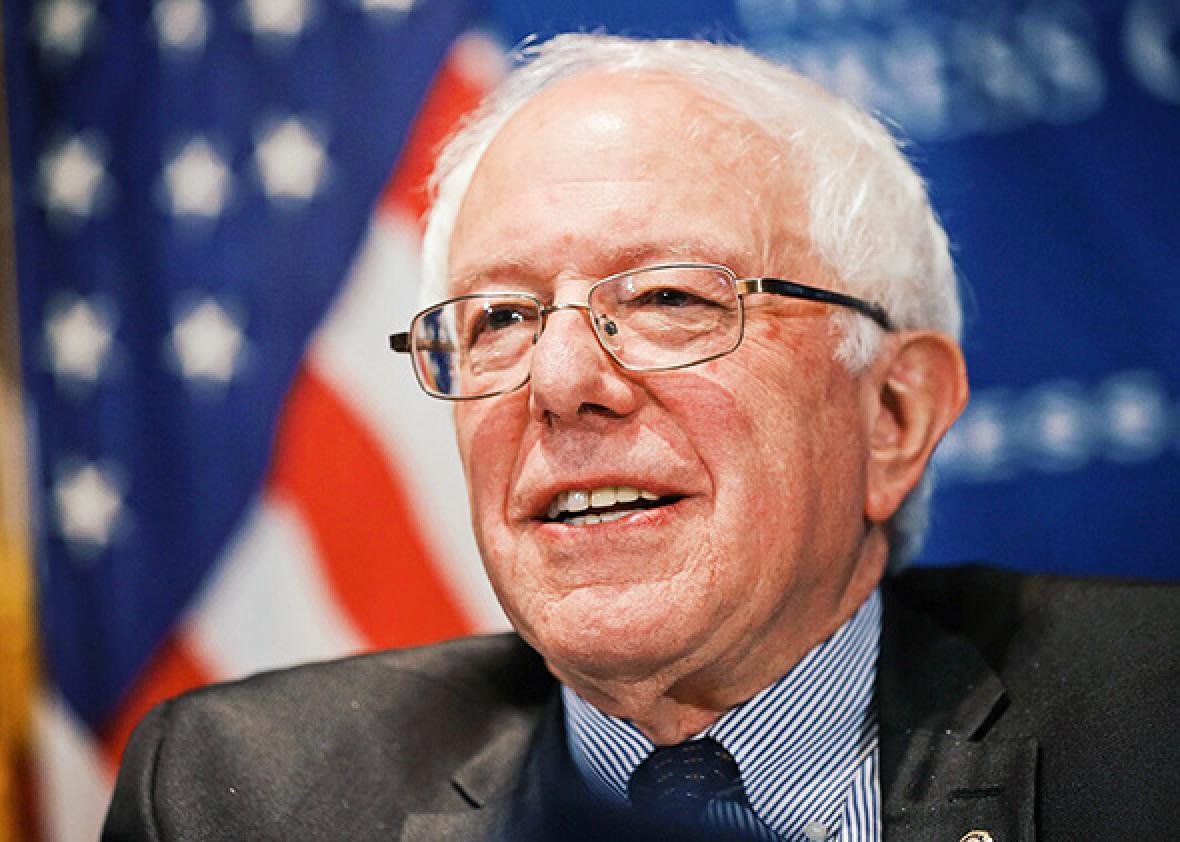 Bernie couldn't punch through the establishment wall. But leading the
revolution this country desperately needs is the perfect role for him.
Working for the common good should be the most important obligation we Americans have. That should be a no-brainer, but it isn't. Just to begin meaningful projects will likely take a revolution simply because a huge proportion of the nation will resist it. For conservatives, who champion the individual, the notion of working for the common good runs against the grain.
It no wonder that Congress -- that requires collective action -- is stuck in a ditch.
So, the first critical job is to defeat Donald Trump, and badly. He needs to be electorally crushed, not just knocked back on his haunches, if we're to stem the racist, nativist, xenophobic movement he reinvigorated.
That's right, reinvigorated. Such beliefs have always been here in America. Trump just breathed new life into them.
They won't go away and die, not for decades. But they can be chased back into the shadows by a strong repudiation. We get that if Trump suffers a crushing defeat.
Protest votes for so-called third parties are foolhardy because Trump -- like the Brexit vote -- could win by accident at the hands of a protest vote. Plus, if Trump loses the way Mitt Romney lost, he retains some credibility. New life could be breathed back into his movement in four years, likely by someone else, but still...
Next, we rely on the Bernie Sanders crowd to keep the movement, the revolution, alive. Such a movement is capable of moving the goalposts, and a weakened GOP may be forced to allow it.
A chastened Republican Party might want to reach out to that part of their constituency they lost to Donald Trump. Yes, by and large the under-educated white working class harbor racist and nativist feelings, but they actually do have real grievances. Their jobs have largely disappeared, and where they still exist it's at wages that keep the American Dream out of reach. Those votes could slip back to the Dems if the working class notices the Dems are the one working for
them.
The GOP knows they need to compete with Democrats for the kind of votes they need to win national elections, and to do that they need to avoid further contraction of their base. So, successful jobs programs, such as good old-fashioned, Keynesian infrastructure spending, will become very attractive on both sides of the aisle.
Ironically, Trump's base will most likely be the biggest recipients of any Clinton programs to promote jobs, education, health, and housing. They'll be reticent to give any credit to Clinton if she does succeed, so a crafty GOP might be able to steal the credit, especially if they've helped get the programs through Congress. They might be willing to gamble that they can succeed in taking some if not all of the credit.
So we move the goalposts. But to make real progress, we do need a revolution, one that can't be led by establishment figures who are hamstrung by Washington and its ways. But if Bernie Sanders can build a big enough coalition that no Democrat can get elected without help from his bloc, then maybe real progress can be made on income inequality, expansion of Social Security and Medicare, and the widening of our social safety net.
To summarize:
Defeat Trump.
Elect Clinton.
Embrace Sanders as leader of the revolution.
Keep Clinton honest during the next four years with Sanders and his movement calling for real change.
Hope that the goalposts move steadily left (like they've moved right since Reagan).
That last one is a doozy. But it starts with crushing Trumpism.