Donald Trump has been downright odious as a candidate for president. Now he rooting for Russian hackers. Still got your vote? Eww.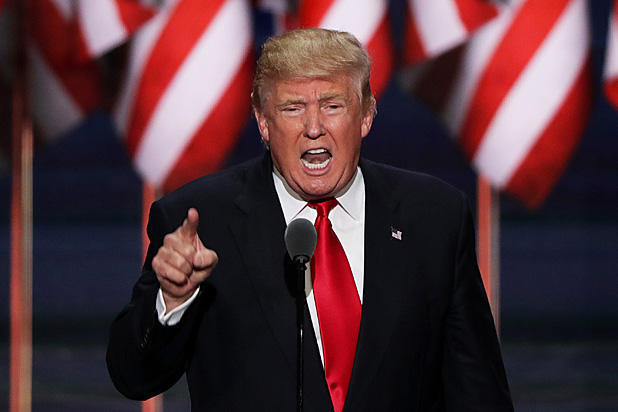 The anatomy of a political party: He's on my side!
Is he really on your side because he says he's pro-life (wasn't before), pro-conservative judges (used to be pro-Hillary), and pro-military (never served, avoided the draft, didn't enlist when he had the chance)?
If you think so, GOP, if you think so, his other nutty, nasty, and hateful comments aside.
But now he's hoping the Russians
succeed at hacking more emails
, especially if they're Hillary's. Sounds like rooting for our adversaries. I thought that was treasonous. Could be wrong. We'll see. Is this how you roll, GOP?
"If they hacked, they probably have her 33,000 emails. I hope they do," Trump said at a press conference at his resort in Doral, Florida.
The Republican presidential nominee was referring to the widely held suspicion that Russia is responsible for hacking the Democratic National Committee's servers, resulting in the leak of tens of thousands of emails just days before the party's nominating convention in Philadelphia.
Trump said that he hoped the hackers had also accessed Clinton's private email servers. "They probably have her 33,000 emails that she lost and deleted."
Trump then addressed the rogue nation directly, saying "Russia, if you're listening, I hope you're able to find the 30,000 emails that are missing."
By actively hoping that American servers were hacked by another nation, Trump broke an unwritten but cardinal rule of American public office: You don't root against the United States, even when your political opponent is in power.
Is this the new GOP, the Trump GOP? Maybe so. Holy crap. Is it possible that, for the GOP, the new norms are there are no norms?