In an interesting side note, Trump then denied in tweets that he ever said "arm teachers" before clarifying that he said "only arm highly trained former military teachers/coaches." Thanks for the, uh, clarification?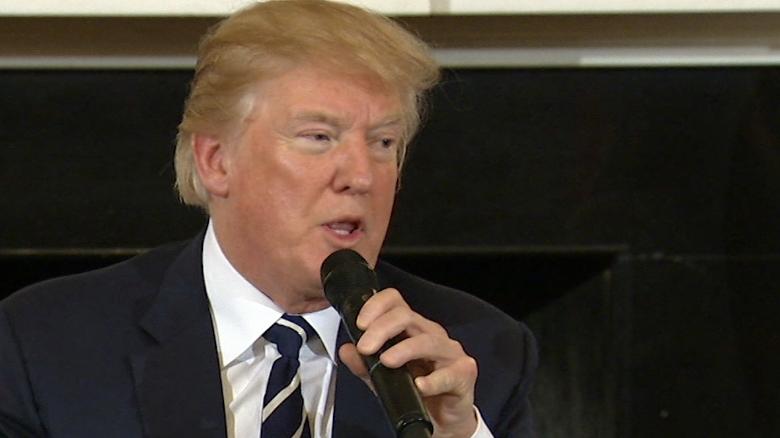 Here is Trump offering his solution: Arm teachers so they can blast away
when a shooter comes in. Can you visualize how that would work?
This morning The Hill offered a number of what I can only describe as bizarre articles. Here's Trump saying he never said "arm teachers."
President Trump

in a series of tweets early Thursday denied that he suggested giving teachers guns, saying he would consider giving trained teachers concealed weapons.
Trump said he suggested at a White House meeting giving concealed guns to "teachers with military of special training experience," adding that a gun free school is a "magnet for bad people."
"I never said 'give teachers guns' like was stated on Fake News

@

CNN

&

@

NBC

. What I said was to look at the possibility of giving 'concealed guns to gun adept teachers with military or special training experience - only the best," Trump tweeted.
"20% of teachers, a lot, would now be able to...immediately fire back if a savage sicko came to a school with bad intentions. Highly trained teachers would also serve as a deterrent to the cowards that do this. Far more assets at much less cost than guards. A 'gun free' school is a magnet for bad people. ATTACKS WOULD END!"
Thanks for the leadership, Trump. I bet the NRA hates your idea of more guns solving the gun problem. You just earned another $30 million contribution!
Another article in The Hill, this one by former ambassador to Cambodia and the Philippines,
Kenneth Quinn

, suggested building walls around schools, as they had to do around embassies, would be a necessary deterrent to gun attacks.
It pains me to say so, but it will likely take walls, ballistic doors and access control points to keep the more than 100,000 elementary and secondary schools in America safe. It will be very expensive, and it will take years to accomplish, but it will work. It is the one thing we could do right away that will start to make our school children safer.
Congress could appropriate funds as block grants to those states that choose to participate. Local school boards could decide if they need a wall.

President Trump

is an accomplished builder with hotels around the world and construction projects across America. It would be a lasting tribute to his leadership and an incomparable legacy of his presidency if he would embrace this national construction program to keep our school children safe. It might just bring our political parties closer together, and like all infrastructure projects, it will create jobs.
Great! Our schools and our kids getting shot up is an opportunity for jobs, jobs, jobs! Just in case you were wondering, this is a major Washington paper, not The Onion.
This is the country we currently live in.