Conceding the election: shell-shocked.
I often harp on the GOP and criticize it for even existing (I don't like their policies). I'm not the only one. Here's an excerpt from an article about the party's current state:
But the problem for the G.O.P. extends well beyond its flawed candidate and his flawed operation. The unnerving truth, which the Red Edge team and other younger conservatives worry that their leaders have yet to appreciate, is that the Republican Party's technological deficiencies barely begin to explain why the G.O.P. has lost the popular vote in five of the last six presidential elections. The party brand — which is to say, its message and its messengers — has become practically abhorrent to emerging demographic groups like Latinos and African-Americans, not to mention an entire generation of young voters. As one of the party's most highly respected strategists told me: "It ought to concern people that the most Republican part of the electorate under Ronald Reagan were 18-to-29-year-olds. And today, people I know who are under 40 are embarrassed to say they're Republicans. They're embarrassed! They get harassed for it, the same way we used to give liberals a hard time."
Double ouch.
Read
the whole thing
by Robert Draper in the New York Times.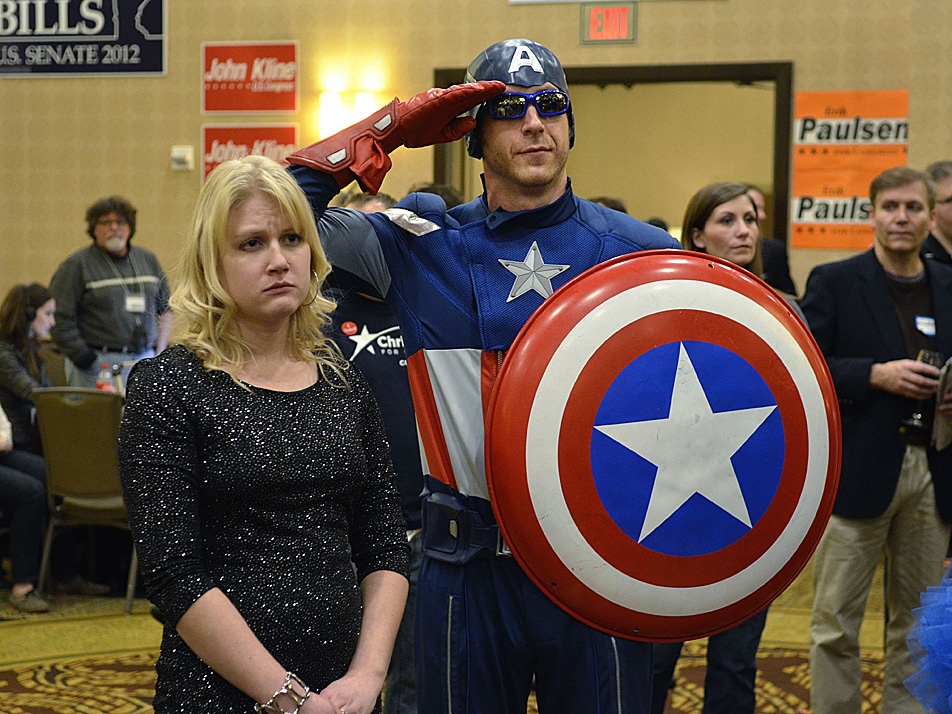 Minnesota Romney supporters view his concession speech. Time to rethink, maybe?