Congressional Republicans have done their best in recent hearings to build a case that Robert Mueller's Special Counsel team is bad news. The trouble is he's a Boy Scout who's bad news for Trump.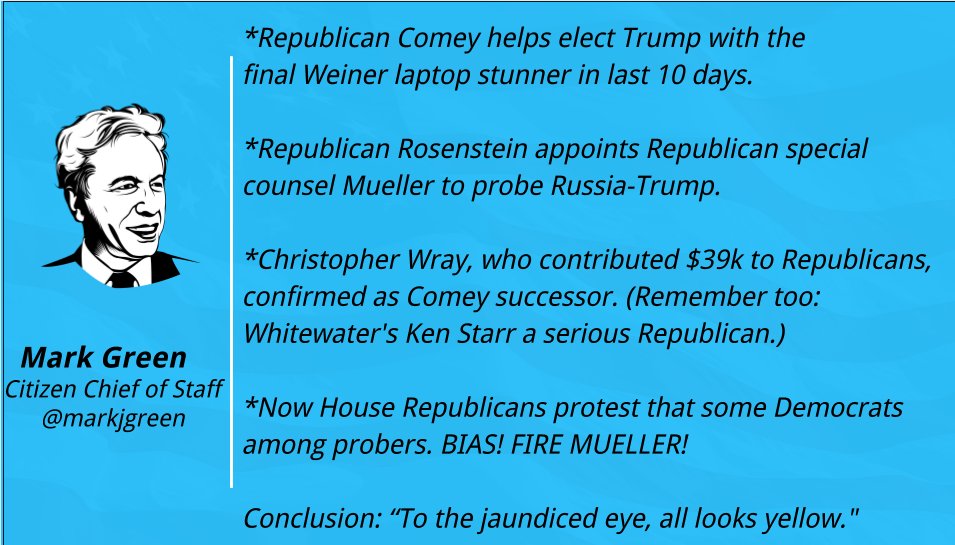 The political Republicans are attacking the apolitical Republicans. Jeez, this is totally going to work out. Actually, there's a reason why it might:
So there it is, classic epistemic closure. The GOP believes what it needs to believe to survive. The Trump/what's-left-of-the-Republican base doesn't need to hear the truth. It's got Fox News for that.