It doesn't hit you in the face, but our nation's schools have just become the battleground of battlegrounds.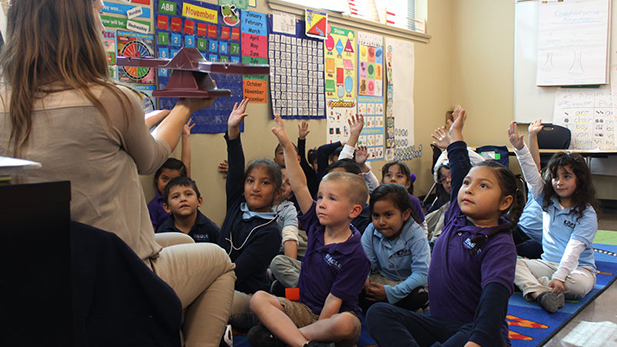 In public schools, we're not in Kansas anymore.
Hell, Kansas isn't even in Kansas anymore.
Teaching in public schools, a career I came to late in life, was a great gift and quite a proving ground. It's not for the faint of heart, even in the best of times.
One of the gifts I received was an appreciation of diversity. Schools I taught in were incredibly diverse, with whites, blacks, Hispanics, Filipinos, Pakistanis, and more. In fact, towards the end, my school district's kids were
over half Hispanic.
Wine country draws a lot of field workers.
I grew to appreciate Hispanics. They have a rich family life. All the immigrant families seem to have that, possibly because not perfectly fitting in means needing each other more. I'm guessing there, but it fits with what I saw. Anyway, I didn't "get" Hispanics growing up. Teaching them ended that. They're people, fine people.
(Believe me, I know how dumb that sounds, but I'm aware of implicit bias. It's real, and it's
me
, not somebody else.)
But holy hell, I'd hate to be in those classrooms now. A lot of those kids are either relocated from Mexico or Guatemala, or U.S. citizens with undocumented parents. They must be terrified now, absolutely terrified. Barack Obama, with his support of the so-called Dreamers, made these people safe and hopeful toward the future. That's wiped out now.
But there's more than just the renewed tension that your parents, or even yourself, might get deported at any minute. It's also that those whites you've been studying with are suddenly emboldened, have been listening to the TV or their parents droning on about how they hope Trump builds the wall and sends the Mexicans packing. This is not
their country
, even if it actually is or should be (we stole a lot of land from Mexico in a couple wars).
Now those kids are saying "Go back to Mexico" or "Take that dumb scarf off, raghead!" And the kids answer back "I was born in Sacramento" or "I was born in Fremont, I'm a Sikh." Next, there's a swastika or two scrawled on the wall along with "Go Home!" and nobody knows who did it, but the damage is done.
Maybe I'm wrong -- hard to say after hearing the chants of "Build that wall!" -- and maybe things will quiet down and maybe Donald Trump will stop with all the anti-Mexican rhetoric, and even decide the Dreamer thing was okay and who wants to bust up families anyway? We can hope for that.
But his White House staff choices say different, and his cabinet picks say different, so we're right to be worried.
To all my teacher friends still in the business, stay strong, reassure the kids, keep everybody's hopes up. You've got some choppy seas ahead. I'm hoping the best for you, and here's a hearty thanks in advance.